Hello Friends,
Welcome to Spring. The flowers are blooming, the animals are twitterpating, the days are growing longer and hibernation is coming to an end. It feels good to explore in nature, rototil  the garden and smells the sweat scents of the earth.
February was the month of love! With the beautiful Opening to Love Puja and the February is for Lover's Workshop. So many of you commenting and sharing in the love space. Thank you for your continued love and support.  Remember Love is the important aspect of a relationship, any relationship. "What would love do?" a dear friend reminds me to take a breath and ask this question prior to reacting to any situation.  If the ultimate goal is connection, does the behavior and motivation line up with the goal? Choose the path of Love.
This year, the puja schedule is shifting to every other month. There will not be a puja in March.
March 2, 2016 I am offering a Ladies Only workshop: Pelvic Floor Exercises Using Stone Eggs this is a great class to learn more about female anatomy and incredible strengthening techniques.
Here is what one participant said about the class:
Lisa is an amazing teacher! I left class feeling totally connected with my pelvic floor and confident in my ability to do the exercises at home. She created sacred space and answered questions in a clear and concise manner. Lisa explained the techniques very clearly and checked in with each of us to make sure that we got it before moving on to the next thing. I really appreciated that. I also loved how she encouraged us to use our own bodies' wisdom. Following her gentle prompting to listen to my own body's wisdom I selected a stone egg that I am so happy with. It was a perfect fit on every level! As it turns out, the stone I selected corresponds with my horoscope!
Maria – Sunnyvale
The New Moon in Pisces and Solar Eclipse Fire is on March 8th at 8:00PM. This is a time for you to feel into the energies of the moon and what it means for you. Let's dance, let's release, let's be  joyous in community at the fire.
I will be traveling in the Bay Area March 10-March 24th. March 11th teaching Orgasm vs Ejaculation:Become A Multi-Orgasmic Man  workshop in Sunnyvale- offering private sessions and attending Source School of Tantra's Affiliate Program. Contact me directly if you are in the bay area and need more information.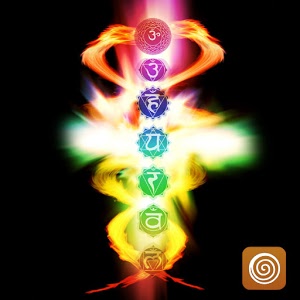 April 6th is the Chakra Balancing Puja. We will explore our energy bodies through sound vibration of Gene's amazing crystal bowls, movement, connection and I will guide you in a Chakra Balancing and Blessing practice that will blow your socks off.  It's going to be super yummy. Buy your ticket today!
​Caroline Carrington and I will be teaming up again April 16th for Diving Deeper Into G-Spot and Female Ejaculation in Oakland, CA.  Two Dakinis teaching the art of sacred spot massage and de-mystifying the flow of Amrita (female-ejaculation), it is an amazing experience.
Click here for the CALENDAR OF EVENTS. 
I am available for private Tantra sessions for men, women and couples. Please contact me directly for more information regarding sessions.
A meditation on the true heart's desire: 
As I breathe in, close my eyes and feel the warmth of the sun on my body, I ask the question, "what is my heart's desire?" The stillness and quiet come, my mind begins to think and I gently remind myself to be patience to await the answer. And there remains stillness. Ahhhh that is the answer. My true heart's desire in this moment is to experience the quiet, the stillness, the nothingness of being with myself and the Universe.
Your feedback is greatly appreciated.
Join us on the Facebook page:  Tantra Sacred Loving Workshop.
Blessings to you dear one,
Lisa
Advanced Certified Tantra Educator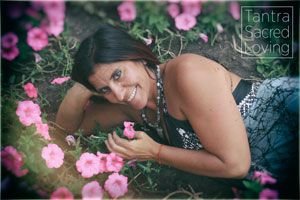 † Gerber Medical Clinic – 1225 Westfield Ave #2 Reno, NV
* Gene Poplin's home – 775.560.5096
info@tantrasacredloving.com
Lisa A. Rizzoli 775-741-4090