Don't miss this chance to change your life, Moms!
Dear friends,
A few days a go, I sent you an email about becoming an Internationally Published Author in a new anthology called Balance for Busy Moms. Well, the word is getting out there – people all over the world are reading this book!
Have you gotten a copy yet? If you're a mom, I know you're searching for ways to establish more tranquility in your busy life. We can help you do just that! Buy it here.
Since the latter part of 2013, I have been busy working with Heather Love Eden and her fabulous team of incredible life coaches to put together the stories that will help you achieve effective management of your "mom life" and your "you life". Being a mother these days can be stressful and frustrating even as it is rewarding and joyous. And then there's the rest of your life to live. That's where Balance for Busy Moms can help. 
Today's world can be a sensory overload, on top of our busy kids, demanding schedules and intangible tasks. The idea is to create a calm center; set our daily intentions and make the magic happen. Balance for Busy Moms has 30 separate chapters – each a unique lesson in ways to achieve this.
So pick up a copy of Balance for Busy Moms and get started on the journey to a more calm and balanced life. It lies straight ahead if you take that first step!
Helping to balance your world,
Lisa
Advanced Certified Tantra Educator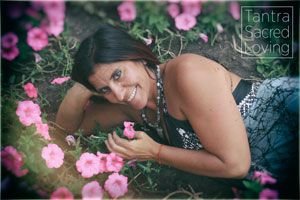 P.S. Why don't you also check out our website! It has the stories, advice and techniques that will inspire you to achieve joy and tranquility.