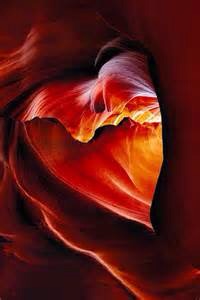 Join Mark Ray and Lisa A. Rizzoli for an evening of exploring and experiencing a taste of Tantra.  Learn tantra techniques to move energy, explore and awaken your senses with tantalizing treats, feel more connected and present, move your body in yummy fun ways, laugh and giggle as Mark and Lisa guide you on a journey of heart-opening, expansion into the realms of sacred sexuality.
The puja will begin promptly at 7:00 pm. If you would like to join us for mantra, we will begin at 6:50PM.
Singles and couples are welcome!
Puja literally means: worship, honor, adoration, respect and homage. An essential part of Puja is making a spiritual connection with the Divine. Tantra Sacred Loving Pujas are rituals created in a safe, sacred space. In this environment we explore, play and connect with ourselves and with others. We learn to remove our masks and to see the Divine in one another–seeing the reflection of ourselves. Through this reflection we are able to become more deeply aware of our true being and our life purpose. Pujas incorporate dance, breath and connection so we can play, love, laugh, explore and release together. I encourage you to join us in the sacred space of this PUJA and see what doors open for you.
Mark Ray is a Certified Tantra Educator from Tuscon, AZ. He has been married for over 35 years with three adult children. Tantra completely changed his life. It brought him from a very dark time to living an incredible life filled with love and joy. His wish is to share the sacred practices of Tantra with all who wish to find their wholeness, their peace, their pleasure, in living a fully expressed life, mentally, physically, spiritually, emotionally, and sexually. He is available for private sessions for couples and individuals, please text him at 520-975-3961.
Lisa A Rizzoli is an Advanced Certified Tantra Educator, a Certified Spiritual Sexual Educator, and a Certified Divine Feminine Educator. who lives in Reno, Nevada.   Lisa enjoys teaching Tantra throughout the world, she leads monthly Puja ceremonies in Reno, facilitates workshops, leads International Tantra Adventure Tours and offers private sessions. Lisa is dedicated to teaching spiritual practices that enhance and enrich her student's lives as she continues to follow her path of Tantra study and Spiritual Education. Other credentials:
 International Best-Selling Author, BS Elementary Education, completed coursework for MA Anthropology, Polarity Therapy, Energy Medicine, Reiki Master, Shaman, HoopDance Instructor, and Certified AFAA group fitness instructor. You may reach Lisa at 775-741-4090 or at info@tantrasacredloving.com
If you are interested in learning more about what a Puja please watch this video.