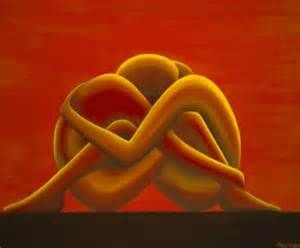 None of us are born with the inherent knowledge of how to be an exceptional lover. It is a skill that is honed over time and through conscious practice. This workshop is designed to teach you how to become a masterful lover. Do you wish to deepen your relationship with your partner and provide greater intimacy in your relationship? Do you yearn to expand pleasure for yourself and your partner? The techniques we will share with you can give you the tools to take your relationship to the next level. We will focus on how to give and receive a Sacred Spot / Yoni Massage. The Sacred Spot, also known as the G-Spot, which when massaged properly, can lead to mind blowing orgasms and female ejaculation! Tantric traditions will consciously deepen the intimacy in more than just your love making, it will transform your whole relationship. You will experience a live demonstration of Sacred Spot Massage and the chance to practice with your partner before taking it home with you. You will learn the art of conscious touch and how to use your whole body to stimulate your partner's erogenous zones. Learning these ancient arts will raise your sexual and orgasmic energy to new heights. We will teach you and your partner how to unite your energy for an even more powerful experience.
Please join us this pre-Valentines weekend to learn the art of Tantra Yoga. Learn techniques that will lead to a life time of deeply engaged sexual experiences.
Each morning begins at 9:00am with White Tantra Yoga.
Classes until 12:00
Lunch break. 12:00-2:00 pm.
Classes until 5:30PM each day.
Home 
work
play
 at your own schedule!
Please click
here
for tickets.
About your facilitators:
Lisa A. Rizzoli
 is an Advanced Certified Tantra Educator, a Certified Spiritual Sexual Educator, and a Certified Divine Feminine Educator. She began formally teaching Tantra in 2010 and  has taught workshops, Tantra Adventure Tours and private sessions throughout the world.  She also co-teaches Certified Tantra Educator courses with Pioneer Tantra Master, Charles Muir, founder of Source School of Tantra Yoga. Lisa resides in Reno, NV where she leads monthly Puja ceremonies, facilitates workshops, and offers private sessions. She continues to follow her path of Tantra study and Spiritual Education throughout the world.  To learn more about Lisa please visit  
www.tantrasacredloving.com/
 or you can connect with Lisa on 
Facebook
.
Mark Ray is a Certified Tantra Educator from Tuscon, AZ. He has been married for over 35 years with three adult children. Tantra completely changed his life. It brought him from a very dark time to living an incredible life filled with love and joy. His wish is to share the sacred practices of Tantra with all who wish to find their wholeness, their peace, their pleasure, in living a fully expressed life, mentally, physically, spiritually, emotionally, and sexually. To book a private session for couples or individuals please text him at 520-975-3961.. For more information visit
http://southwesttantra.com/
 or connect on 
Facebook