When:
February 18, 2017 @ 9:30 am – February 19, 2017 @ 5:30 pm
2017-02-18T09:30:00-08:00
2017-02-19T17:30:00-08:00
Where:
Gerber Medical Clinic
1225 Westfield Ave
Reno, NV 89509
USA

Cost:
Pre-Registration $200.00 per couple before February 1st; Couples Registration $240.00 per couple after February 1st.
Contact:
Lisa A. Rizzoli
775-741-4090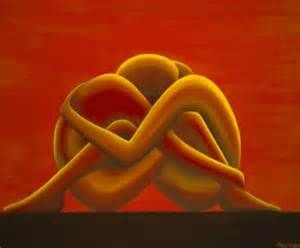 Exceptional lovers are born from skills that are honed over time and through conscious practice. This workshop is designed to teach you how to become a masterful lover. Do you wish to deepen your relationship with your partner and provide greater intimacy in your relationship? Do you yearn to expand pleasure for yourself and your partner? The techniques we will share with you can give you the tools to take your relationship to the next level. We will focus on how to give and receive a Sacred Spot / Yoni Massage. The Sacred Spot, also known as the G-Spot, which when massaged properly, can lead to mind blowing orgasms and female ejaculation! Tantric traditions will consciously deepen the intimacy in more than just your love making, it will transform your whole relationship. You will experience a live demonstration of Sacred Spot Massage and the chance to practice with your partner before taking it home with you. You will learn the art of conscious touch and how to use your whole body to stimulate your partner's erogenous zones. Learning these ancient arts will raise your sexual and orgasmic energy to new heights. We will teach you and your partner how to unite your energy for an even more powerful experience.
Please join us this post-Valentines weekend to learn the art of Tantra Yoga. Learn techniques that will lead to a life time of deeply engaged sexual experiences.
Each morning begins at 9:30am with White Tantra Yoga.
Classes until 12:30
Lunch break. 12:30-2:00 pm.
Classes until 6:00 PM each day.
Home 
work
play
 at your own schedule!
Please click
here
for tickets.
About your facilitators:
Lisa A. Rizzoli
, ECTE
Lisa is an Elite Certified Tantra Educator and Resident Dakini with Source School of Tantra Yoga,  Certified Spiritual Sexual Educator, International Best-Selling Author, Reiki Master Teacher, Shaman, Certified HoopDance Instructor, Certified AFAA Fitness Instructor, and founder of Tantra Sacred Loving and Embark Upon A Sacred Journey.  Lisa leads Puja ceremonies in Reno, facilitates classes and workshops, leads International Tantra Adventure Tours and offers private sessions for men, women and couples who wish to further explore this modality of spiritual sexuality.  You can connect with Lisa on Facebook, by phone 775-741-4090 or email info@tantrasacredloving.com .
Kevin Brizendine, CSB
Kevin is a Certified Sexological Bodyworker, Tantra and Sacred Sexual Educator, Reiki Master and founder of Embodied Eros. Based in Reno, Kevin passionately believes sexual health and erotic education are basic human rights, offering individuals and couples ways of relating to their own bodies and emotions which increases their capacity to enjoy and love themselves and others. Kevin welcomes all individuals, regardless of gender identity or sexual orientation. You can connect with Kevin at 775-342-5474.