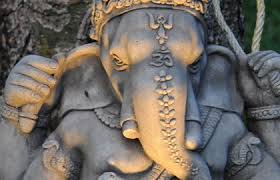 We will be chanting mantra prior to the beginning of the puja, if you would like to join us we will begin promptly at 6:50PM.
In the next series of pujas we will explore the Yamas and Niyamas. These are spiritual principles for us to contemplate and embody. They are meant to support and actualize spiritual and worldly goals.
We will explore the spiritual principal of Krpā  (कृपा), compassion and empathy. Learning to listen to someone else's pain with love and compassion without taking on the pain yourself. It is a practice of awareness and responding with empathy not defensiveness. We will focus on the heart chakra, the vibration of the color of green and the bija mantra YAM.
Puja literally means: worship, honor, adoration, respect and homage. An essential part of Puja is making a spiritual connection with the Divine.  Here is a link about Tantra Sacred Loving Pujas are rituals created in a safe, sacred space. In this environment we explore, play and connect with ourselves and with others. We learn to remove our masks and to see the Divine in one another–seeing the reflection of ourselves. Through this reflection we are able to become more deeply aware of our true being and our life purpose. Pujas incorporate dance, breath and connection so we can play, love, laugh, explore and release together. I encourage you to join us in the sacred space of this PUJA and see what doors open for you. All PUJAs are facilitated by Lisa A. Rizzoli, Certified Tantra Educator.
Puja Testimonials:
I have heard of Puja practiced in many ways for the Honoring something sacred. Often these are Deities of a culture or faith. Tonight and once each month for the past several months I have had the gift of Puja by Lisa. With the guidance of a beautiful spirit and loving being, we have experienced the Puja for the sacred elements of Water, Ether, Fire, Earth and Air. Tonight's gathering was to honor Yin, The Feminine energy.

            I had thoughts of detailing each process that we were guided through and share the experience of every moment but as I left the group and still as I sit here writing the feelings of the evening seem dance like the facets of a kaleidoscope. Each one connected to the others, individually brilliant while coming together in magnificent harmony and beauty. It is hard to imagine emotions flowing in this way and yet Lisa's gift seems to be in the holding of this space and creating the movement of energies that opened me into whatever was next. I felt that space was safe, open and loving. As a group we held that same space and moved into each step of the Puja joyfully. An added blessing this evening was a pink light gift by Brenda. I may not describe it's purpose properly but the sensation that I had was of expanding. It was as if I were more than just in me. Like existing a little beyond this body. It was just a few inches but it was such an unreal feeling. I do think she called it an aura expansion. I have seen such a thing around Ester Hicks many years ago but this was the first time I felt my own. It was pretty cool.

            With this group I felt an incredible loving energy. Surrounded by safe, secure, comfortable, loving energy. Lisa creates a space that is in the moment and the group co-creates that circle of trust and loving energy. As we honored the feminine energy of Yin I felt the important part of that energy was community. Of the many attributes of Feminine energy, I think the nurturing of relationships is paramount. It is the fostering of connection to other beings that is the greatest gift of this loving essence. Tonight was, for me, about connection. Hearts beating as one, one breath, one moment in time shared that seemed to carry us through the evening together and stayed with me long after I drove away.

            The thing that stays with me during the month is the knowing there is a place where love is given and received without an agenda. I gave a hug, a gentle touch and a smile as I gazed into the eyes of a bearded man or a beautiful young woman and we understood that it was about sharing in this moment and not a prelude to a dinner invitation. In the day to day world such physical connections as I had in the group would be met with suspicions like what do I want? What is the game or I might have violated someone's boundaries by looking into their eyes. But on this night for a little while I gave and received love through the eyes that I gazed into the hands that I touched and those that touched me. Then we parted and I feel more loved and gave more love in a couple of hours of Lisa's guidance than In the rest of the month combined. I think of how often my day lacks a single human touch and know that is not how we are meant to be. But for tonight and as long as I can make it last, my loving cup is full and I will do all I can to keep it full and pass it on.

               May joy and light fill you this day. ~Starman, Reno, NV 
---
My life has been immeasurably enriched by participating in "Opening to Love Pujas". In our American 'nuclear family' structured society, people often forget to take the time to connect with the hearts of others. The Pujas give me that collective "Ahhhh" moment where I am required to take the time to take that deep breath and see the beautiful spirits of other humans while also acknowledging, celebrating and sharing from my own spirit. It gives me time to push aside the stress of work, family and all the STUFF that clutters every day life. I believe that this is special and essential to my continued well-being! I'm addicted! Lisa A. Rizzoli is a masterful and skilled facilitator, bringing unconditional, non-judgmental love and the expertise of her training to share with those participating in the Pujas. She always strives to create a nurturing and caring atmosphere where respect and the higher self are always honored. She inspires by living what she's teaching!  ~Danielle Gann-Lind